We know tuition and books are expensive. That's why we at Jerry's fully support the College Student Purchase Program. College students and recent graduates are eligible for a $500 incentive, plus great rates through Ford Credit when you purchase or lease a new Ford vehicle.
You must register with Ford for the College Incentive Program.  Please 
Register here.
  Once you register, you will be provided with a certificate number.  Please bring this certificate number to the dealership to enable us to provide you with your college incentive.
Current full-time student OR part-time at an accredited  Four-Year College/University, Junior College, Community College, or Trade School.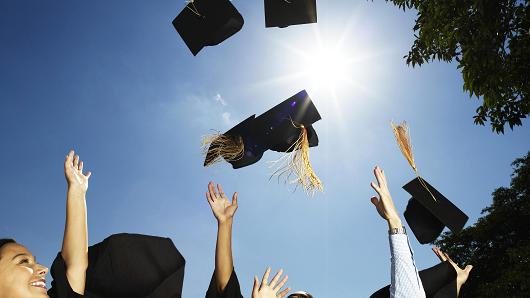 (Student must be currently enrolled in a minimum of 2 classes or an equivalent of 6 credit hours and is considered by the schools guidelines to be in "good academic standing")
Recent College Graduates: Student has graduated and is within 3 years from their date of graduation.
- OR -
Student is currently enrolled in an accredited Graduate School program.
*NOTE: One-course completion certificates, on-the-job training courses (i.e. sales training, teaching certificates, professional designations and adult education courses do not qualify)
Model year 18/19 vehicles are eligible. See dealer for complete details
Program dates: January 3, 2019 thru January 2, 2020
Proof of Student Eligibility
Copy of diploma
Copy of final transcript
Letter of intent
Student must be currently enrolled in a minimum of 2 classes or an equivalent of 6 credit hours
Proof of enrollment status
Current class schedule
Report card
Dated letter from school confirming enrollment