Jerry's Ford appreciates the dedication and service of our Military personnel and there families.  To show our gratitude, Jerry's is providing an additional $500 dollar discount on top of the $1,000 Ford incentive to thank you for your current or past service to our country.  This increased incentive  is valid on the purchase of lease of any 2017 Ford vehicle!

Ford Military Appreciation Cash is exclusively for members of the following::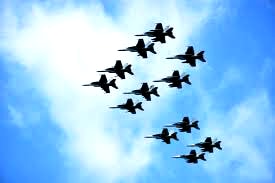 Eligible Customers:
* Active Military Personnel in the Army, Navy, Air Force, Marines, Coast Guard, National Guard 
* Reservists serving on Active Duty and members of the Delayed Entry/Enlistment Program (DEP)
* Veterans who are residents of the United States.
* Retirees

* Spouse/Surviving Spouse and other household members
To claim your Military incentive, please go to the link below to confirm eligibility.  Once you complete this process you will be provided with a certificate number.   Please bring this certificate number with you.